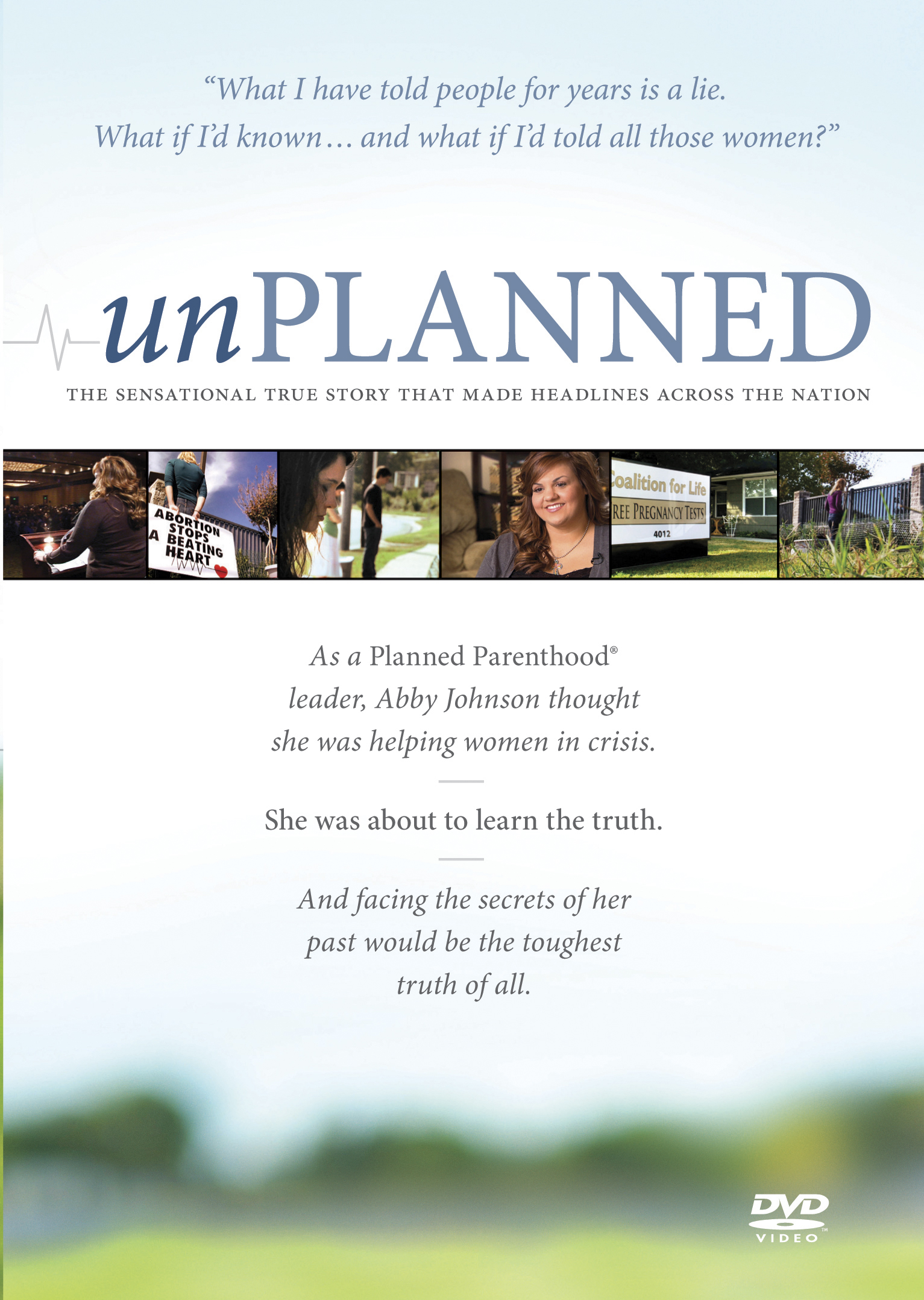 Abby Johnson
was the director of a Planned Parenthood clinic in Texas. She is a Christian. She helped sell abortions. She has an incredible story to tell.
Abby has written a book about her experience, and she has done many interviews. Now there is this great documentary following Abby as she tells her story, and introducing us to many important people in her story. This is a great opportunity to see Abby and hear directly from her. The documentary follows Abby and explains how she became involved with Planned Parenthood, climbed the ladder to become director of a clinic, and eventually manage to leave her position completely. I almost don't know what to say because I don't want to give away any more of this amazing story!
There were many tearful moments for me as I watched this documentary. One of my favorite quotes that sunk deep into my heart was from Abby's mom:
"One thing I've learned from Abby over this past year is about being judgmental. I think as Christians, it's easy to be that way. I've been that way from time to time, and until you've walked in somebody's shoes, no matter what it is, you can't judge if you haven't been there. You've gotta have compassion for people going through things that you know nothing about. There are many that walk through those doors that feel like they have nowhere else to go, and that's very sad to me."
Abby's story reflects that perfectly. Abby is beautiful and radiant. She radiates God's grace. She is gentle and full of love as she tells her story. There is no condemnation here...just love and peace.
On May 17, 2011, at 8:00 p.m. (in all time zones), the Unite for LIFE organization will have a free webcast featuring Abby Johnson that will benefit pregnancy care organizations.You can sign up to participate at
www.uniteforlifewebcast.org
. Unplanned the book and the DVD are available for purchase on the site as a package deal ($25) and 33% ($10) of each purchase will go to crisis pregnancy centers like CareNet, the National Institute of Family & Life Advocates, and Heartbeat International.
Here are some other resources:
Abby's Webpage
Abby's Facebook Page
Unplanned Book Site
(Where you can read the first chapter of the book. I highly recommend it!)
What next? Sign up for the Unite for LIFE webcast.
Oh! And I have a certificate for a free copy of the DVD to give away. :) This is a video that definitely needs to be shared. Who will you share it with? I plan to share my copy with our church library. Leave me a comment saying who you would like to share Abby's story with, and I will enter your name to win the DVD in a drawing on May 8, Mother's Day.
Finally, please pray. Pray for Abby. Pray for workers in the Planned Parenthood clinics. Pray for the young women who are clients. Pray for people who are involved with Unite for LIFE and other similar organizations. Elisabeth Elliot says, "In any situation the
most
we can do is pray."
I received a complimentary copy of the DVD for review from Tyndale House Publishers. I was not required to write a positive review. My thoughts and opinions are my own.